International Movers Packers
International Movers Packers
International Movers Packers, When it comes to relocation, moving office is one of the most important and complicated tasks. Do you know why? The running costs involved, the time taken, the possibility of loss etc. will directly affect the business directly! Moving an office is very different from moving a home because the volume and variety of freight being handled is much greater. Office relocation services simply means moving the entire working space to a new location as it is, without changing the look and feel of the previous space unless the client asks for it. In a place like Dubai, there are tons of office movers in every nook and corner making it a headache to find the best ones in the city.
Home Moving Dubai
International Movers Packers
Planning an office move? Talk to us about your needs, get a quote and if you're happy with our office movers, let's move the new office together! We move anything and everything from moving office furniture to moving computers, cables, AC, lights etc. On your first day at the new office, all you have to do is bring yourself and we'll do the rest to get the business up and running. Started from day 1.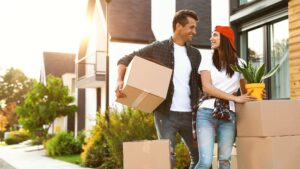 Best Furniture Movers Company
Whether it's an international or domestic move, the mere thought of moving furniture from your home can be overwhelming. But relax! Furniture shifting services are no longer a hassle when you have the best furniture transport company to serve you at your location. No matter how big the volume – we are international furniture movers who can move anything from a bed/wardrobe to a fully furnished home or office. Tired of searching for "furniture movers near me"? Before you hit the search button again, talk to us!