Movers Near Me
Movers Near Me, Angel Movers offers all-inclusive home moving services to our clients. We have twenty-three years of experience in the field and an expert team that handles the moving process professionally. We take care of your needs and help you move stress-free. Domestic moving services include residential moving, house moving, and office moving. An inspection will be done before the transfer process to avoid unnecessary mistakes and make our clients more confident about their valuables with us.
House Movers Near Me
We are a leading furniture installation company in UAE. We pride ourselves on our installation team who take great care to ensure a satisfactory delivery and setup experience. Our staff members are experts in installing all types of leading furniture in the continent.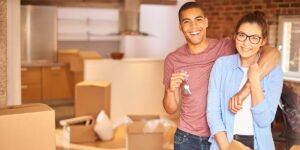 Professional Movers Packers
Office Moving Company
International transfers involve difficult procedures. This includes pre-shipment evaluation, packing, freight, customs clearance, delivery, and unpacking. This is a long and difficult process for you. But we will make your move comfortable. Our experienced hands will handle every difficult situation and ensure the safety of your belongings. We have certified local partners to assist us with delivery and packing services. We provide integrated international home relocation and office relocation solutions.
Best Home Movers
Our international team will support you and provide safe and quality services at every stage of the relocation process. We value your needs and protect your belongings. Worry no more about the procedures and hassles involved in the international movement. We are here with comprehensive, efficient, and economical international transfer services.
Contact Us From organizing, packing, tracking, and delivering, Alert ensures your move is done right, and on time. We take pride in each and every move we service and our goal is customer satisfaction. Relax, Alert Moving, and Storage shall coordinate every move in detail, so you don't have to.