Home Movers Ajman
Home Movers Ajman If you want to move to Ajman or plan to relocate to the emirate, you can hire our professional moving services to make the transition smooth and hassle-free. Also, if you are comparing the services offered by moving companies in Ajman, you will find Angel movers and packers in Ajman among the best movers and packers.
Shifting House Ajman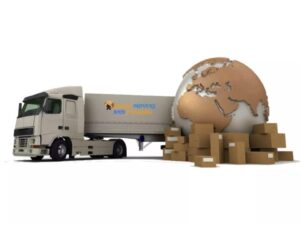 Professional home moving companies in Ajman follow the necessary procedures to safely move your valuables from your old home to your new home. Likewise, our moving company is the most trusted shifting company in Ajman and we are the pioneers in the relocation industry here. Whether you are moving to a new apartment for rent in Ajman or upgrading to a villa in Ajman, we are here to make your shifting easy.
Why Choose Angel Movers
Angel Movers is the leading name among the most professional, reliable, trustworthy, affordable, and best movers and packers in Ajman. We provide various services for house or villa moving, office moving, and much more. Our excellent and professional packing of all household items using high-quality packing materials sets us apart from other movers. A team of highly skilled carpenters finish, pack and fix all items.
With years of experience, we are dedicated to serving as a reliable moving company in all emirates of UAE. Our moving services are of the highest quality yet our rates are very reasonable.
Moving your house from one place to another without any professional help is always very difficult. Moving furniture and appliances requires special equipment and materials. Certain items are required such as vehicles, tool boxes, and materials such as carton boxes, stretch film rolls, bubble rolls, etc.
Our trained team of packers and movers have passed various tests by the world's moving organizations and are certified as professional movers in Ajman.