Professional Packing and Moving Services UAE | Angel Mover
Professional Packing and Moving Services UAE | Angel Mover
Professional Packing and Moving Services UAE | Angel Mover, Flat shifting are one of the most painful and unpleasant occurrences, especially if it is not done correctly. There are several factors to consider while relocating to Dubai. We assist our clients in every step of the process of moving house in Dubai. We go above and beyond to secure portable services because we understand the challenges you may face.
Best Furniture Mover
Professional Packing and Moving Services
If you're looking for a stress-free relocation and don't know where to start looking for top movers and packers in Dubai, there's a dynamic business that can help. This is a duty that we at Angel Home Movers in Dubai take very seriously. Many difficult house moves are completed with the help of our skilled team of movers and packers. To ensure safe home transit, we use only the highest quality packing materials.
Professional Movers
With hundreds of happy clients we have relocated over the years and counting, we provide the best movers and packers Dubai services. Moving house means more than just loading things into a truck and unloading them at a new location. As a leading company in Dubai, we take special care of our client's valuable assets. We are constantly coming up with new ideas. Every process is taken very seriously by us. We have a strategy in place that will ensure your home is moved safely and on schedule.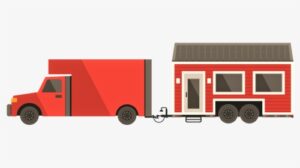 House Moving Service
The cost of moving to Dubai remains a mystery. Because there is no set price standard in the moving industry, the amount of furniture, personal belongings, and other items you need to move to a new location is entirely dependent on the furniture, personal belongings, and other items. Depends on the quantity you need. Bring. Prices are based on what you can expect based on estimates but are not exact values.